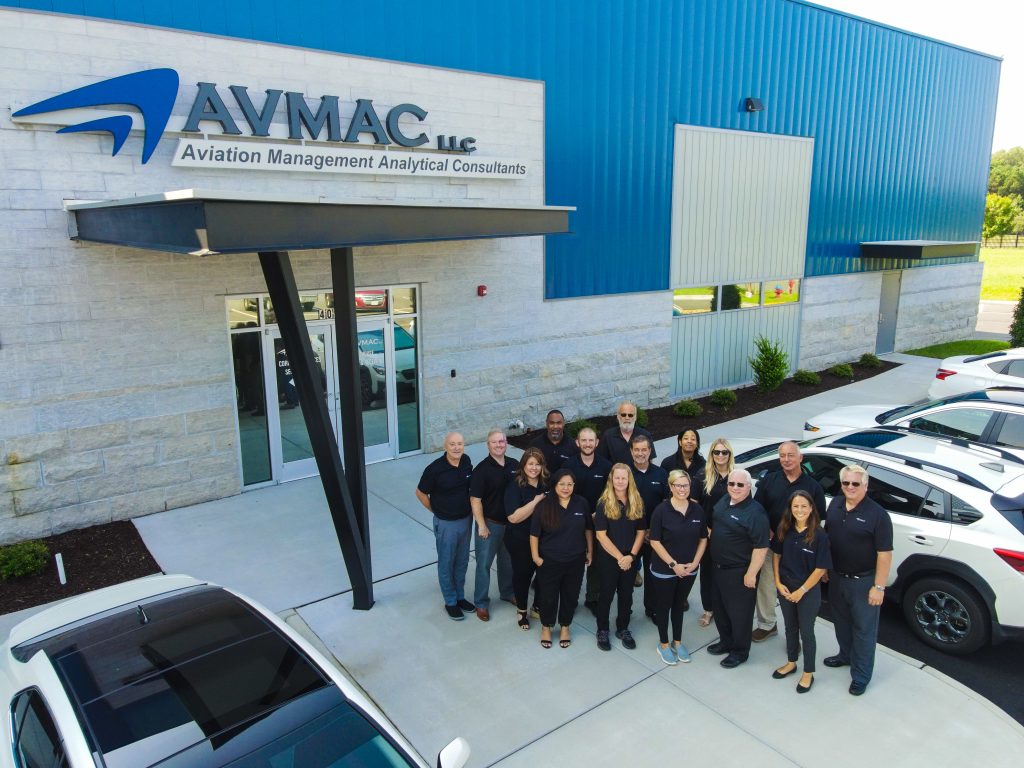 Virginia Media Names AVMAC a Winner of the Southeastern Coastal Virginia Top Workplaces 2023 Award
Following the 14th anniversary of the company's inception this past June, leading national aviation and maritime technical support and management consulting company, AVMAC LLC, celebrates the company's fourth consecutive win for the Hampton Roads Inside Business Top Workplaces list. Ranking third in the small business category, AVMAC continues to exhibit what it means to be a top place to work alongside other top places to work (e.g., SteelMaster Buildings, Wall, Einhorn & Chernitzer, Atlantic Bay Mortgage Group) in the Hampton Roads region. The list, compiled from a third-party confidential survey administered by employee engagement technology platform, Energage, LLC, uniquely measures 15 culture drivers critical to any organization: including alignment, execution, and connection. "I am extremely proud that AVMAC has been awarded Top Workplaces in Hampton Roads for the fourth consecutive year," said CEO and President Bert Ortiz. "What makes this so special is that it is an award that the employees themselves have enabled through their inputs and comments about being a member of our organization. That speaks volumes about our engagement at all levels and the culture we have built. It doesn't get any better than that!"
With an 83.6% response rate, AVMAC gathered authentic insight into the company's culture, assessing employees' thoughts on themes such as work-life balance and leadership support. Expounding on those insights includes firsthand employee recollections of a "sense of family" and "clear communication channels," defining the foundation of what it means to work at AVMAC LLC. But this sort of culture isn't something that can be built overnight.
Throughout the past 14 years, company founders Bert Ortiz and Don Buzard (COO) have established a company culture that surpasses the structured transactional relationships notoriously seen and experienced in corporate America. According to a 2022 10-country survey report by workplace research and education organization, The Workforce Institute at UKG, only 23% of employees genuinely enjoy their work and are passionate about their careers, with 61% of employees confessing to having a strictly transactional relationship with their work, admitting they "go to work to collect a paycheck, 'clock out,' and go home." But what happens when employees work in an environment where employers place emphasized value beyond the transactional? The UKG report found that 88% of employees "look forward to work" when there is a sense of "purpose and trust" in the workplace, highlighting the fact that employees' incentives aren't just monetary-based but relationship-based too. And in turn, companies with actively engaged employees resulted in 23% more profitability and 32% more productivity than employees who are not engaged, per a 2020 Gallup report.
In AVMAC's case, these findings ring true, with the company also winning a special award for having the most positive comments on the "Appreciation – Employees feel genuinely appreciated at this company" prompt in the Energage survey. AVMAC employees from a variety of roles feel genuinely appreciated and valued not only as skilled workers but as human beings, translating to organizational triumphs such as the latest winning of two new contracts (MALS-11 and MAG-31) and one recompete contract (MARAD). Such triumphs, however, would not be possible without the people of AVMAC, a sentiment vivaciously echoed by Don Buzard, "Our people are AVMAC! Without them, there would be no AVMAC. Bert and I want to extend our thanks to all our AVMAC employees for making this fourth consecutive award possible. Thank you all!!!"
---
Read our Top Workplaces 2023 profile feature in The Virginian-Pilot here!