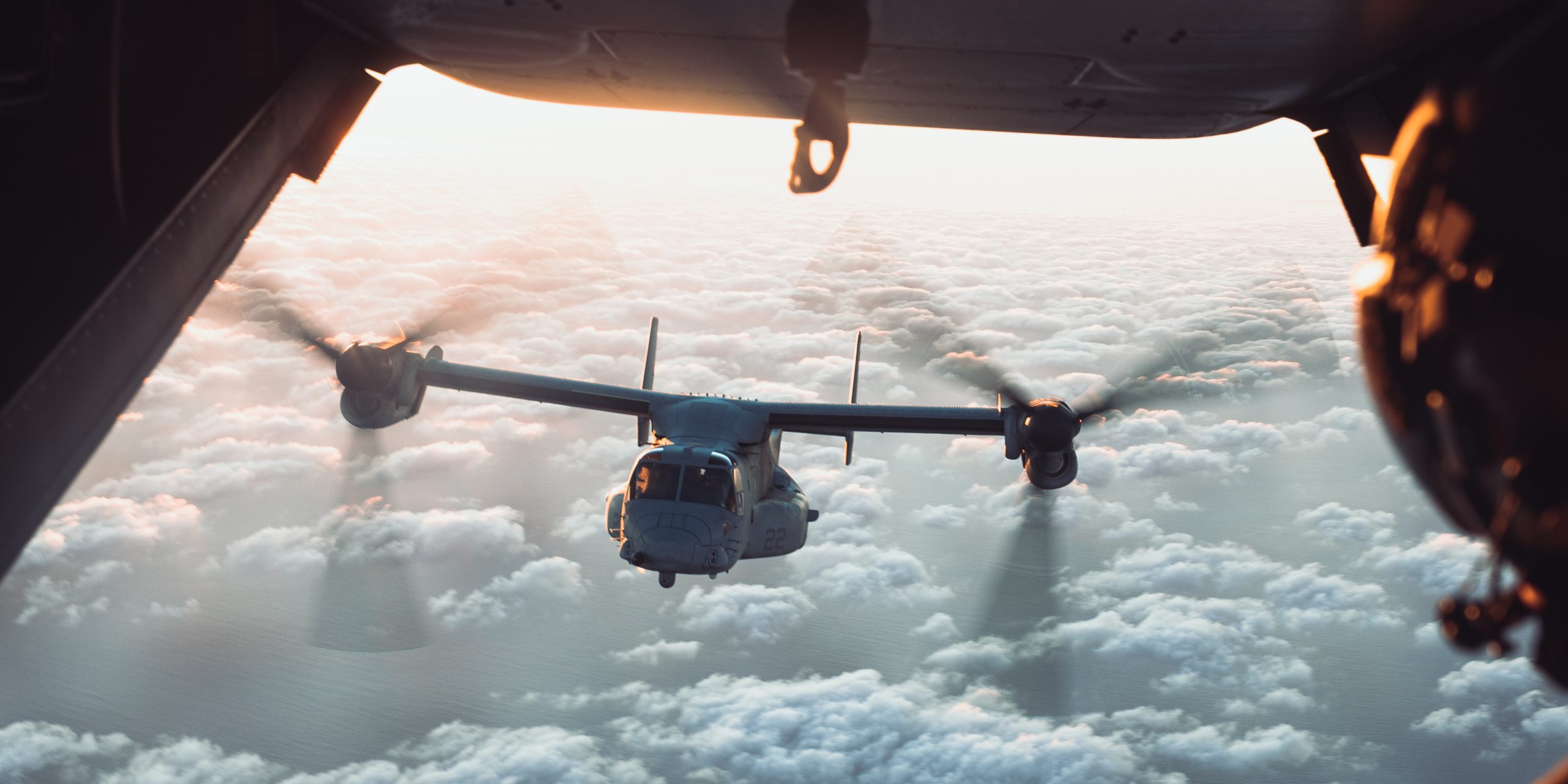 AVMAC LLC, a national leader in DoD aviation maintenance, has been awarded a Task Order resulting from a Request For Quotation on the GSA Multiple Awards Schedule (GSA MAS). The purpose of this non-personal services Task Order is to provide Organizational Level Maintenance for the MV-22 Tiltrotor Aircraft at VMMT-204 at Marine Corps Air Station (MCAS) New River, North Carolina.
The contract work carried out by AVMAC will be especially critical to perform all Organization Level (O-Level) scheduled and unscheduled maintenance including maintenance documentation, troubleshooting, inspections, corrosion prevention and treatment, and servicing, lubricating, adjusting, removal of repair of, and replacement of aeronautical components on MV-22 tiltrotor aircraft. VMMT-204 is currently headquartered at MCAS New River, North Carolina, under the 2nd Marine Aircraft Wing (2D MAW).
In addition to the work awarded under this Task Order, AVMAC has previously completed 2D MAW fixed/rotary contracts at VMAQT-1, VMGR-252, and is currently performing as the Prime contractor at HMHT-302.