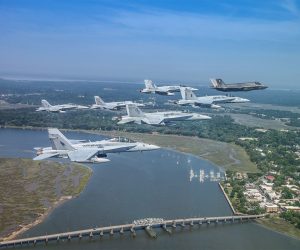 AVMAC LLC, a leader in aviation maintenance has been awarded a Task Order resulting from a Fair Opportunity Submission Request on the Modification Kits, Helicopter Recover, Augmentation, Components, and Engines (KRACEn) Multiple Award Indefinite-Delivery Indefinite-Quantity (IDIQ) Contract. The purpose of this non-personal services task order is to provide Aircraft Maintenance Services (AMS) to perform Organizational Level (O-Level) and Intermediate Level (I-Level) AAE inspection and maintenance on F/A-18 aircraft of Marine Aircraft Group (MAG)-31 as assigned to Marine Aviation Logistics Squadrons (MALS)-31.
The contract work carried out by AVMAC will be especially critical to the mission of the fixed-wing aircraft group, which is to provide air support to Marine Air Ground Task Force commanders. Carrying out that mission includes roles ranging from aerial reconnaissance and close air support to aviation logistics support. MAG-31 is currently headquartered at Marine Corps Air Station (MCAS) Beaufort, South Carolina, residing under the 2nd Marine Aircraft Wing (2D MAW).
In addition to the work awarded under this KRACEn Task Order, AVMAC has previously completed 2D MAW fixed/rotary wing contracts at VMAQT-1, VMGR-252, VMMT-204 and is currently performing as the Prime contractor at HMHT-302.