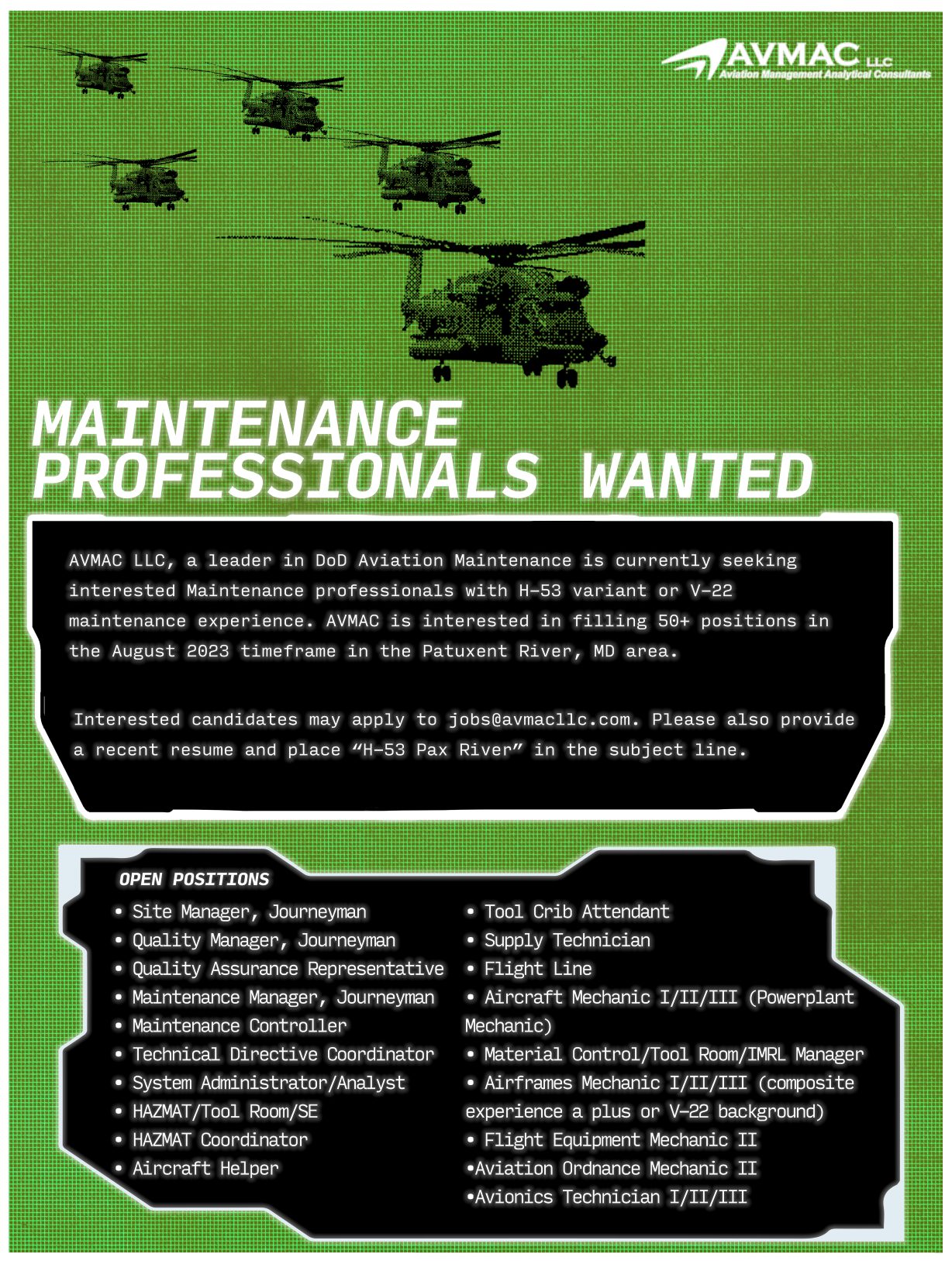 AVMAC LLC, a leader in DoD Aviation Maintenance is currently seeking interested Maintenance professionals with H-53 variant or V-22 maintenance experience.
AVMAC is interested in filling 50+ positions in the August 2023 timeframe in the Patuxent River, MD area. Positions include the following:
Site Manager, Journeyman
Quality Manager, Journeyman
Quality Assurance Representative
Maintenance Manager, Journeyman
Maintenance Controller
Technical Directive Coordinator
System Administrator/Analyst
HAZMAT/Tool Room/SE
HAZMAT Coordinator
Tool Crib Attendant
Material Control/Tool Room/IMRL Manager
Supply Technician
Flight Line
Aircraft Mechanic I/II/III (Powerplant Mechanics)
Aircraft Helper
Airframes Mechanic I/II/III (composite experience a plus or V-22 background)
Flight Equipment Mechanic II
Aviation Ordnance Mechanic II
Avionics Technician I/II/III
Interested candidates may apply to jobs@avmacllc.com. Please also provide a recent resume and place "H-53 Pax River" in the subject line.