Support Systems Associates, Inc. (SSAI) – LB
SSAI is a privately owned, nationwide company that specializes in engineering, logistics and management services to both Government and industry. Founded in 1969, SSAI has grown steadily to become a leader in its field. Our employees are our most valued asset. 50% of our SSAI employees are veterans of a military service.
Headquartered in Melbourne, Florida, SSAI has offices across the United States and employs over 300 people. Featuring a diverse mix of national, ethnic, and racial origins, SSAI epitomizes the philosophy that excellence comes from the individual. SSAI's capabilities have grown, and continue to grow, in consonance with customer needs and emerging technologies. A recognized pioneer in Automatic Test Equipment Technology, SSAI has positioned itself at the leading edge of a variety of other technical services, which span the spectrum of:
Systems Engineering, Acquisition and Integration
Aircraft Modification Management
Hardware & Software Design
Advanced Test Technology Development
TPS Design, Development, Re-host & Support
Information Technology and Computer Resource Management
Integrated Logistic Support
Program Management Support
Reliability and Maintainability
Depot-Level Avionics/Electronics Repair
Prototyping
SSAI maintains its momentum for growth through corporate-wide emphasis on having and training highly skilled people with proven backgrounds of performance and innovation in logistics, engineering, information technology and program management.
SSAI maintains its momentum for growth through corporate-wide emphasis on having and training highly skilled people with proven backgrounds of performance and innovation in logistics, engineering, information technology and program management.
As a firm that has limited manufacturing interests, SSAI can offer management and technical opinions that are not biased by parochial interests, thereby ensuring that you get the support that you need. As SSAI is well into it's second quarter century, we eagerly anticipate new opportunities afforded by new technologies. We will work to enhance our hard-earned reputation for managerial and technical excellence. After all, we want to remain…
"Your First Choice for Support"

ManTech International Corporation, Inc., (LB)
ManTech International Corporation is comprised of more than 10,000 talented employees working in 49 states and approximately 40 countries around the world in support of our nation's national security mission. We adhere to the simple, no-nonsense values on which ManTech was founded more than four decades ago, aligning squarely with the mission objectives of our customers. As a leading provider of innovative technology services and solutions for the nation's defense, security, space, and intelligence communities, we hold nearly 1,000 active contracts with more than 40 different government agencies.
We offer a full range of comprehensive, leading-edge, full life-cycle solutions and services including:
Systems Engineering
Systems Integration
Software Development
Enterprise architecture (design, review, implementation)
Information assurance (security architecture, computer forensics, intrusion detection, penetration testing, cyber threat analysis)
Intelligence operations and analysis support
Network and critical infrastructure protection
Information operations and information warfare support
Information technology (system development life-cycle management and system modernization)
Communications integration
Enterprise and field engineering support
Space systems integration
"Dedicated to performance, deep in skill, diverse in scope"
DTG Aviation, Inc., (SB, VOSB)
DTG Aviation, Inc., a Veteran-Owned Small Business, headquartered in Huntsville, Alabama, provides aviation maintenance logistic services to government and industry customers. Our area of services cover both specialized and non-specialized work including aircraft structures, components, avionics, engine and hydraulics for most fixed wing and rotor platforms. Our core competencies are in the repair, overhaul, scheduled and unscheduled maintenance, modifications and fleet sustainment of aircraft designed for military or special use.
Services include Technical & Logistical Field Service Teams for:
Aircraft modifications and systems integrations
Aircraft component fabrications and installations
Depot maintenance and repair augmentations
Aircraft fleet sustainment, maintenance, and repair
Aviation ground support equipment maintenance/modifications
Aviation Maintenance Training and Training Support
Aviation Maintenance Operations, Production Control and Programmatics
Aircraft & Aviation Maintenance Consultants and Subject Matter Experts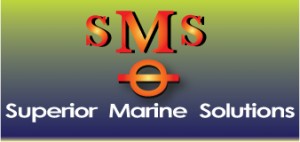 Superior Marine Solutions, LLC(SB, SDVOSB)
Superior Marine Solutions, LLC (SMS) is a Service Disabled Veteran Owned Business focused on quality of ship repair with an emphasis on applying knowledge, experience, and skills to ensure exceptional customer service at a low cost.
SMS is proud that our company has established a reputation as a go-to resource for shipboard maintenance for the U. S. Navy. SMS leadership, with over 100 years of combined shipboard maintenance experience, is dedicated to program/project management, install, repair, test, and service Navy, Military Sealift Command, Coast Guard vessels.
SMS provides full service support to include:
Hull
Structural
Mechanical
Electrical
Habitability
Production Planning
Equipment & Systems Testing
Integrated Logistics Support
Training
The SMS team brings an unparalleled history of technical and programmatic expertise to our customers.

The HDC LLC, (SB, HubZone)
The HDC LLC is a Small HubZone qualified and certified company located in Huntsville, Al performing aviation engineering & technical services and audio/visual/multimedia support to the US Army, Aviation Prime contractors and commercial customers.  Their corporation start date was Oct 1999 and now includes a highly experience team in the following areas:
Aviation Airworthiness Qualification
Aviation Flight Test Services
Engineering Design and Integration
Army Aviation Management Support, Data Analysis, Scheduling & Planning
Foreign Military Sales Support
Army Aviation Consulting Services including Spare Part and Maintenance & Overhaul Source Approval
Strategic Communication, Market Strategy development
Multimedia Productions, Graphic Design
Digital HD Video Production
Briefing Development including 2D & 3D Animation
Trade Show and Conference services
Video Teleconference and Conference Room support
Commercial Video development and publication
Human Resources services through JobHawks.com/
Web Site Design and Publication

ProLog Inc. – 8a SDB, SDVOSB, SB
ProLog, Inc. is an award winning government services company specializing in Integrated Logistics and Systems Engineering. They effectively communicate with their clients creating solutions to their unique contracting needs. They keep costs low to remain competitive and pass those savings on to the customer. Their clients include Military and Federal Agencies requiring support from a veteran owned and proven successful company. ProLog emphasizes value and a strong work ethic from a workforce dominated by veterans. Their clients speak highly of their ability to provide services that meet their demands and exceed their expectations. Prolog provides the following Logistics & Engineering Services:
Logistics – Related to industrial workflow and base operations with an emphasis on Supply Chain Management, purchasing and warehousing. This includes inventory, material management, distribution, transportation, munitions, and fuels management.
Engineering – Supporting industrial and base operations with an emphasis on maintenance, repair, and calibration of aircraft. Project Management and systems engineering disciplines have resulted in significant cost savings for the Government.
Information Technology – Prolog applies appropriate technologies designed to support and improve engineering and logistics operations such as Enterprise Resource Planning Systems – ERP.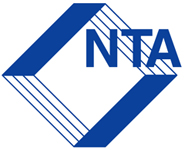 National Technologies Associates, Inc. – LB
National Technologies Associates, Inc. (NTA) was founded in 1981 to provide a full range of technical support services to government and commercial clients. Since that time, we have grown to over 700 full-time professional, operating from a network of more than 20 regional offices nationwide. We are an Employee Owned Company and recognize the importance of our employees. With our Defense clients, our focus is on helping clients design, acquire, operate, and maintain a variety of complex systems throughout their life cycle. In addition, we provide information technology services, training Services and outsourcing to a variety of Government clients. Our direction is carefully charted against firmly established goals and objectives, with strong corporate commitment to quality products and services. Our corporate processes are registered to the ISO 9001-2000 standard. The test of our success is that the quality of our products and services result in repeat customers and steady Corporate growth in this very competitive marketplace.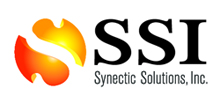 Synectic Solutions, Inc., Inc. – SB, WOSB
Synectic Solutions, Inc. (SSI) is an award-winning, ISO 9001:2008 registered, woman-owned small business with a solid record of performance and well-rounded portfolio supporting the federal government in engineering, program management, test and evaluation, C4I interoperability, information technology, business process improvement and acquisition/life cycle logistics.
Survice Engineering, Inc. – LB
SURVICE performs systems engineering; modeling and simulation; and test and evaluation support for the team in support of NAVSEA, NAVAIR and the NSWC tenant commands. Their integrated technical expertise includes a wide range of nationally recognized disciplines. Survice provides the following Logistics & Engineering Services:
Systems Engineering – supporting all phases of system research, development, testing, and evaluation.
Test and Evaluation – assessing system design and operation through comprehensive, hands-on testing.
Modeling and Simulation – simulating, predicting, and assessing real-world phenomena through advanced computer techniques.
Analysis – understanding and using data paired with multiple analytical methods to form sound judgments and make useful recommendations.
Metrology – employing state-of-the-art tools and methods to obtain high-accuracy measurements and models.
Applied Technology Solutions – leveraging technologies and skills from across the company to understand customer needs and develop customized products and services.