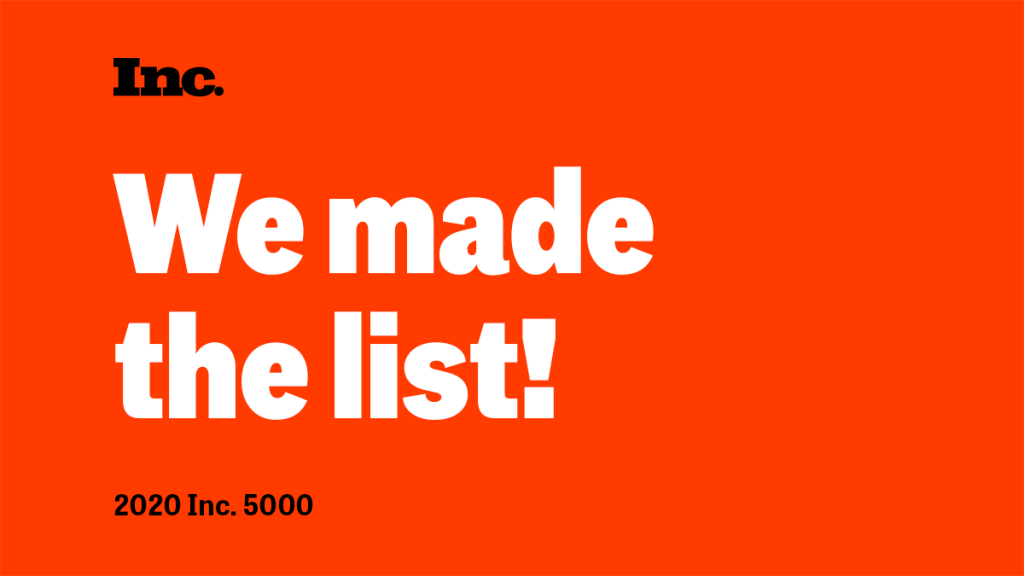 NEW YORK, August 12, 2020 – Inc. magazine unveiled its Annual List of America's Fastest-Growing Private Companies—the Inc. 5000, and revealed that AVMAC LLC (AVMAC) is No. 2019 on its annual list.  The prestigious list represents a unique look at the most successful companies within the American economy's most dynamic segment—its independent small businesses. Intuit, Zappos, Under Armour, Microsoft, Patagonia, and many other well-known names gained their first national exposure as honorees on the Inc. 5000.
"I am so proud of everything we have been able to accomplish these past 11 years.  We owe it to our outstanding and dedicated staff and employees who tirelessly work daily to ensure our collective success. Their pride, dedication, and exacting standards has enabled our stellar reputation in the market and are keys to our success which directly led to this prestigious recognition." – Bert Ortiz, Co-Owner and  President/CEO
"As a Veteran-Owned Small Business government contractor, it is both rewarding and satisfying to continue supporting our DoD, DoT and DHS customers.  AVMAC is very proud of our Directors, Managers, Site Leads and Employees who do a great job every day, working alongside uniformed servicemembers to sustain military readiness.  It is their hard work and dedication that propels AVMAC to be the successful Small Business that it has become." – Don Buzard, Co-Owner and Chief Operating Officer
Not only have the companies on the 2020 Inc. 5000 been very competitive within their markets, but the list as a whole shows staggering growth compared with prior lists as well. The 2020 Inc. 5000 achieved an incredible three-year average growth of over 500 percent, and a median rate of 165 percent. AVMAC exceeded that with an impressive growth rate of 210.81%.  The Inc. 5000's aggregate revenue was $209 billion in 2019, accounting for over 1 million jobs over the past three years.
Complete results of the Inc. 5000, including company profiles and an interactive database that can be sorted by industry, region, and other criteria, can be found at www.inc.com/inc5000. The top 500 companies are also being featured in the September issue of Inc., available on newsstands August 12.
"The companies on this year's Inc. 5000 come from nearly every realm of business," says Inc. editor-in-chief Scott Omelianuk. "From health and software to media and hospitality, the 2020 list proves that no matter the sector, incredible growth is based on the foundations of tenacity and opportunism."
The annual Inc. 5000 event honoring the companies on the list will be held virtually from October 23 to 27, 2020. As always, speakers will include some of the greatest innovators and business leaders of our generation.
AVMAC is a government contract service provider specializing in Aviation and Maritime technical support, logistics and program/project management.  The currently repair and support the F/A-18, V-22, C-130 and H-53 aircraft for the United States Marine Corps and perform Depot Level Aircraft Maintenance at the Fleet Readiness Center East and the United States Coast Guard Aviation Logistics Center.  AVMAC installs upgrades and repairs various vessels nationwide for Naval Surface Warfare Division Philadelphia Division.  They also provide logistic and administrative support to the Department of Transportation Maritime Administration, Naval Air Forces Atlantic, 2nd Marine Aircraft Wing, and at the I Marine Expeditionary Force headquarters.