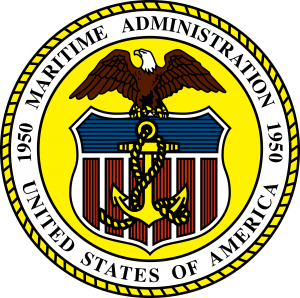 Chesapeake, VA. 28 Jul 2016 – The U.S. Department of Transportation has awarded Aviation Management Analytical Consultants (AVMAC LLC) the Maritime Administration (MARAD) Ready Reserve Force (RRF) program contract. MARAD is comprised of approximately 46 vessels and is a subset of the Maritime Administration's National Defense Reserve Fleet (NDRF) which supports the rapid worldwide deployment of U.S. military forces. A key element of strategic sealift, the RRF is specifically structured to transport Department of Defense (DOD) unit equipment and initial re-supply for forces deploying anywhere in the world during the critical period before adequate numbers of commercially available ships can be marshaled.
AVMAC and their strategic partner, ProLog Inc., will maintain RRF vessels in different states of readiness. These ships are manned by small ten (10) person crews who perform vessel maintenance while in Reduced Operational Status (ROS) and serve as the cadre of the ship's crew when the vessel is activated.
AVMAC is an aviation and maritime consulting firm who performs aviation and maritime-related program support, aeronautical and ship maintenance, repair and overhaul and aviation program analysis for Support Equipment. AVMAC is a certified Service Disabled, Veteran Owned Small Business (SDVOSB), a SBA certified 8(a) Disadvantaged Business and a Disadvantaged Business Enterprise (DBE).